//
Salesforce & Epicor CPQ Customers
KBMax & Salesforce Customers
Salesforce
and
KBMax
customers
Join the trailblazing companies gaining a competitive advantage using Salesforce Revenue Cloud + KBMax
Tuff Shed lacked shelter with their existing solution
Tuff Shed was stuck with a custom developed configurator that could not be easily extended or maintained.
The maintenance on their existing solution had been expensive, and never provided the depth of integration they needed to support their entire design and quote process.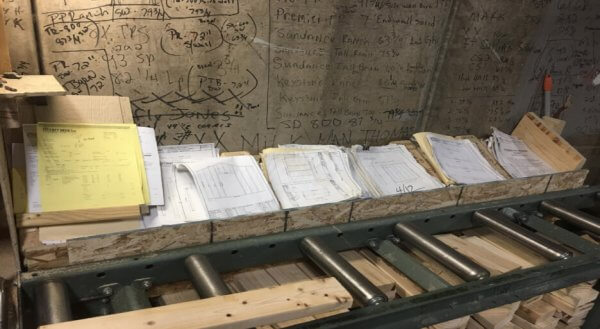 Tuff Shed's engineering and production departments were inundated
Quote validation and CAD drawing requests were relentless from their sales department. Engineering couldn't catch up, and the sales team complained they were losing deals because of it.
Their custom configurator wasn't "smart"
Tuff Shed's custom solution allowed for product configuration, but lacked a robust rules or decision engine to enforce good practices. Working with data from key systems like Salesforce, their ERP, or CAD was out of the question, and to get engineering drawings and estimates to customers took days or weeks.
With Salesforce Revenue Cloud + KBMax, Tuff Shed is top to bottom a different business
"KBMax + Salesforce CPQ has truly been a game changer for us."
Moriah Hillbrand // Business Analyst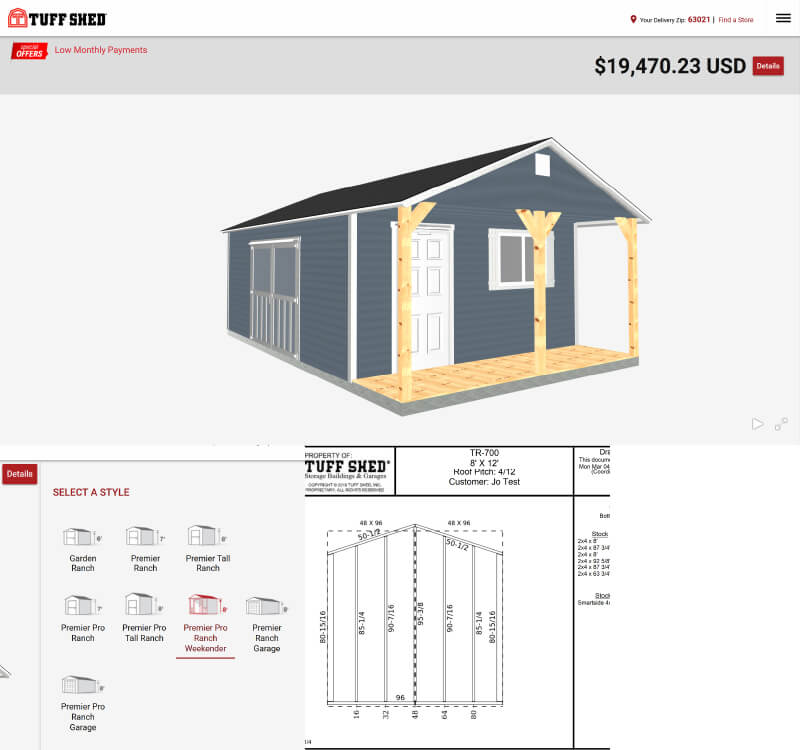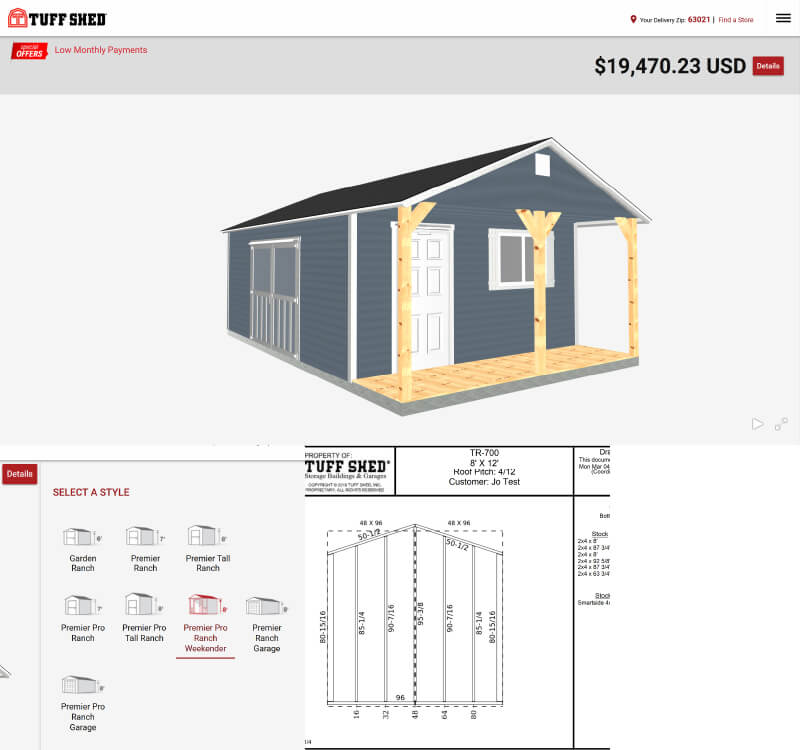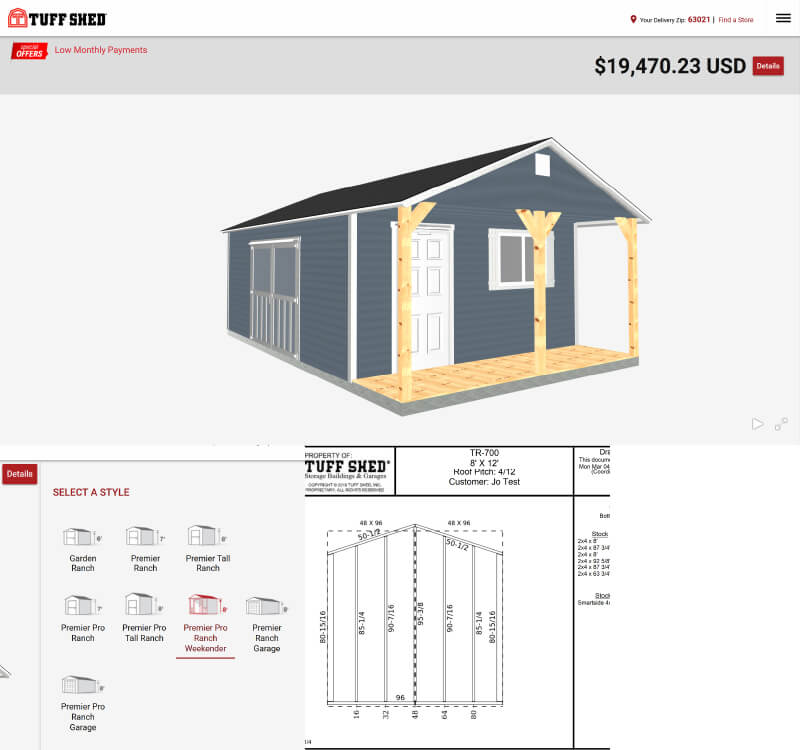 Taking the weight off manufacturing
Tuff Shed relies on KBMax to integrate their CAD, Salesforce Revenue Cloud, and JD Edwards ERP so that all of their systems, processes, and teams work together seamlessly.
Closing more deals, faster
Their sales reps can now visually show their customers what they're going to buy and accurately quote it on the spot. A process that once took weeks and required engineering support, can now be done within minutes.
A truly connected organization
The customer can only design what can be manufactured. Cut sheets are now automatically generated for the manufacturing team which has dramatically decreased errors and engineering time.
Sales and margin impact
6% increase in ASP (Average Sale Price)
$7.6 million in sales increases
25% reduction in retail discounts
$875,000 margin savings
Installation accuracy
Reduced errors on job sites
$2.9 million estimated soft cost
Hard cost savings
500,000 fewer phone calls / staff reduction of 20
$800,000 payroll savings
Automated order entry
$105,000 payroll savings
Reduction in bad debt and credit card fees
$300,000 savings
Decreased material usage rate by 1%
$1.1 million in material cost savings
Ready to learn more? Sign up for a demo!