Cat
introduced
their
new
electric
drive
dozer
to
the
world
with
the
help
of
KBMax
"Our teams were able to take a creative hook and put a well-thought out strategy behind it in order to engage dozer customers and attract new ones."
Clare Koeppel // Marketing Communications Specialist at Caterpillar
About Caterpillar
Caterpillar and Cat machines are widely recognized, premium brand, known for superior quality and reliability. The Cat product portfolio is the most extensive in the industry, ranging from small generators to marine engines to huge mining excavators. The product options and configurations are complex, and their customers are knowledgeable.
Industry:
Heavy Equipment
Headquartered:
Deerfield, Illinois
Website:
https://www.caterpillar.com/
New product, new market
Cat needed help to promote and build attention around the launch of the new Cat® D6 dozer, which was the first platform change in almost 30 years. The challenge was clear: educate (and even re-educate) the target dozer audience about the machine's features and benefits.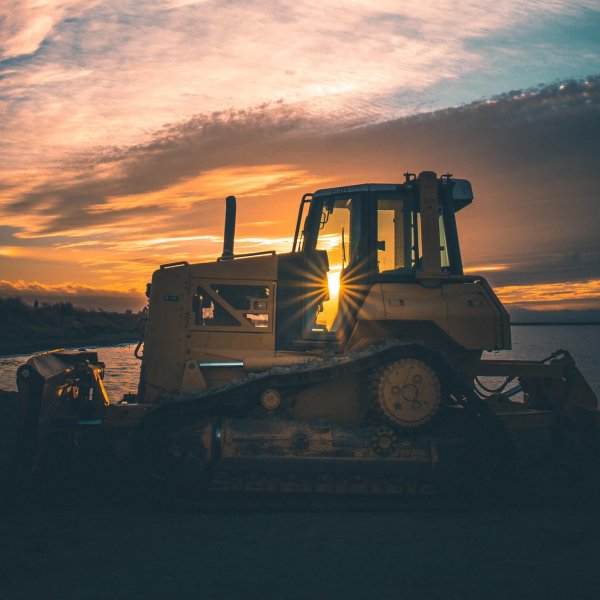 Cat introduced their revolutionary CAT D6 XE electric dozer to the world with the help of KBMax's product configurator
"Our teams were able to take a creative hook and put a well-thought out strategy behind it in order to engage dozer customers and attract new ones."
Clare Koeppel // Marketing Communications Specialist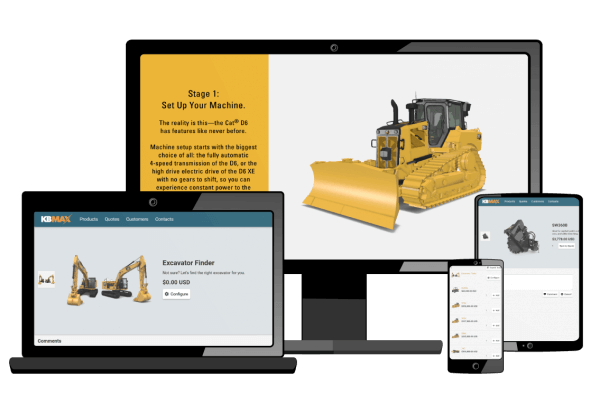 Build awareness and customer prospects
The Cat Dream Dozer was created to build awareness, educate customers and drive new prospects. KBMax was enlisted by Cat's marketing agency, Simantel, to provide the game-like atmosphere for the product campaign launch. This interactive design game allowed users to create their very own D6 machine with real options, then personalize it by selecting special "Fantasy Add-On's" to create their very own #DREAMDOZER!
Flexible and responsive display
The launch concept highlights KBMax's flexibility and illustrates new ways that product configuration can be used to launch and market new products. This site showcases the power of KBMax to directly create flexible, responsive designs adapted for both mobile and desktop, providing seamless transition of the user experience across platforms. This technology is available to all of our users, directly inside KBMax, utilizing our standard administration tool and SNAP rules.
The results skyrocketed their marketing efforts
8 Million media impressions
75% new traffic visits
22% of click-throughs were marketing-qualified leads
Get your very own high-impact 3D visual product configurator