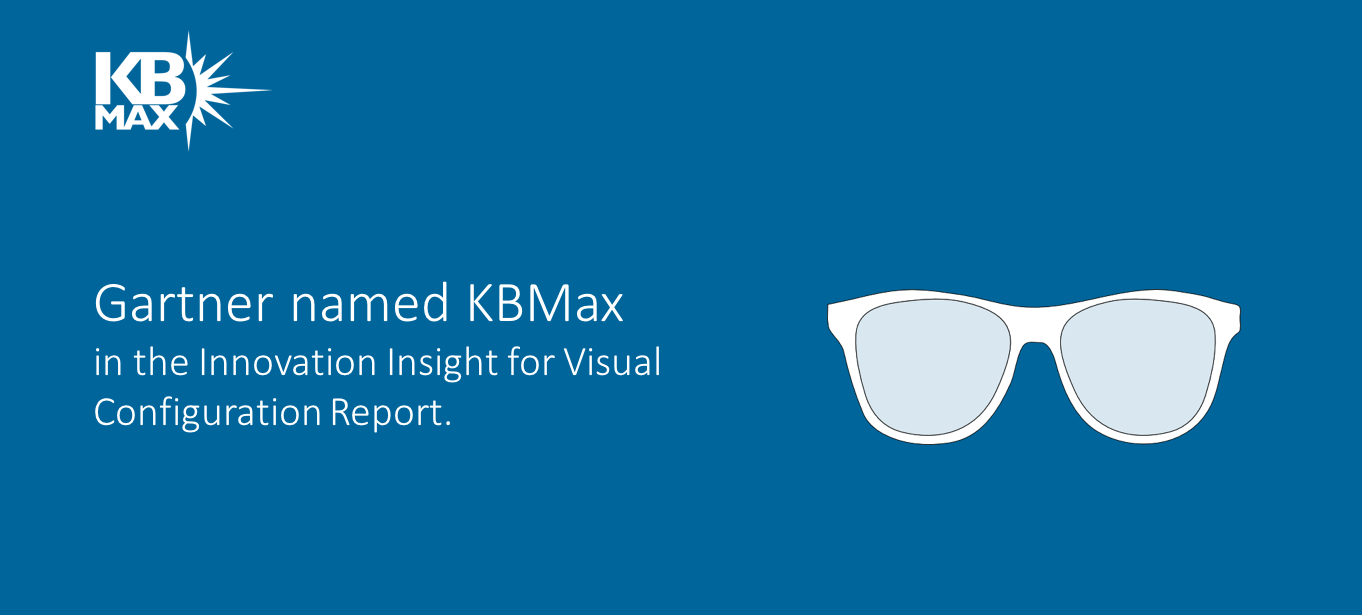 In the 2018 Innovation Insight for Visual Configuration report that was released yesterday, Gartner explores the types of visual product configurators that are currently available including 2D and 3D visualization, mixed reality, virtual reality, and augmented reality. KBMax was featured throughout the report as a solution that uniquely offers every type of visualization as well as CAD automation. They also provide recommendations for implementing these solutions successfully and the significant benefits that companies have seen by deploying a visual configurator.
Their key finding in this year's report is that companies that utilize visual configurators see significant improvements in their deal win rate and decrease in their manufacturing costs and production errors. It is now critical for industry leaders to adopt this technology in order to maintain competitive advantage.
Their main recommendation is that companies enable their in-store sales team to show special order and custom products on a tablet to increase customer satisfaction. In addition to in-store, companies should equip their direct sales team with tablets running 3D configurators to demonstrate your products at customer sites.
Our customer, Tuff Shed is a great example of this omnichannel recommendation in action. They are using KBMax's 3D visual configurator in Home Depots nationwide. Their in-store sales teams can now help shoppers configure and purchase made-to-order sheds instantly. Their inside sales teams are also equipped with the configurator so they can configure the product with their customer on-site. Tuff Shed didn't stop there though. They're also delivering a B2C CPQ solution by placing the 3D configurator on their website for customers to shop from their home. It's no longer a difficult or long process to purchase engineer-to-order products because of industry leaders and disruptors like them.
If you're interested in reading the complete report, especially made-to-order manufacturers, you can download the report from www.gartner.com. It's worth the read.