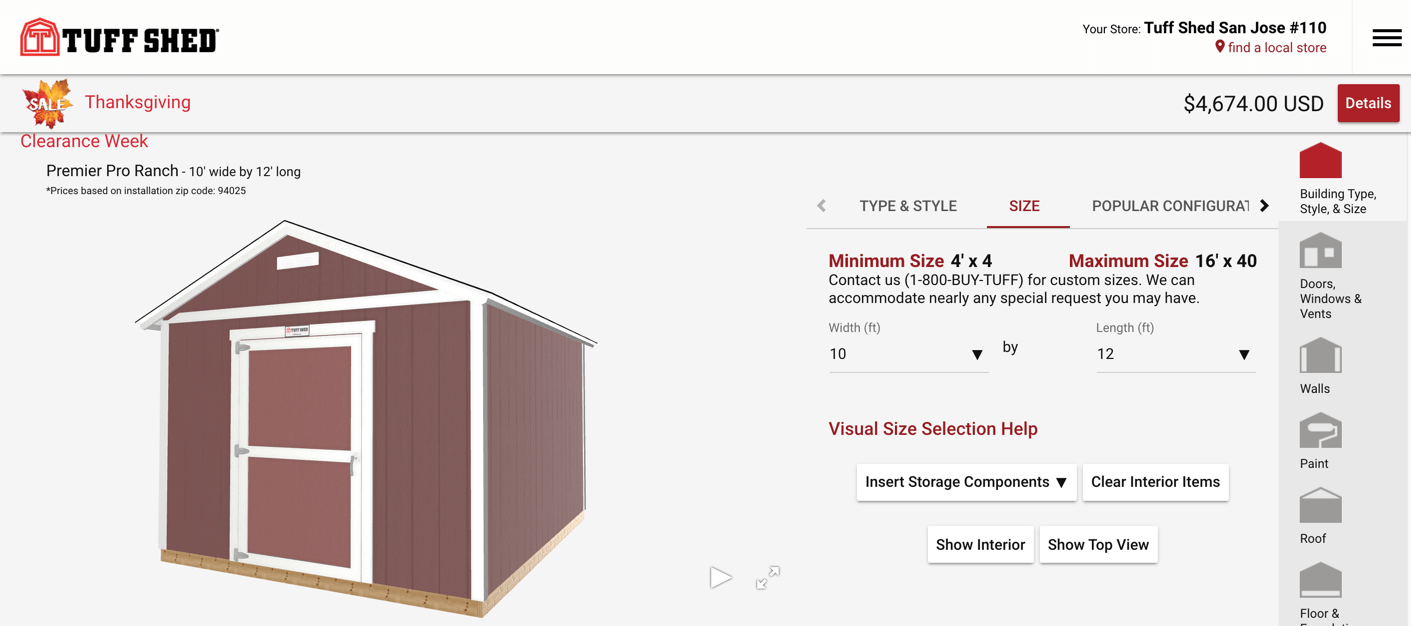 Today, Tuff Shed launched our 3D product configurator in their retail locations nationwide. Their customers can now configure a made-to-order shed based on their requirements (the size, the type, the color, etc.) in real-time and receive a quote instantly.
They even have the ability to visually place their belongings like their storage boxes, their lawn mower, their car (whatever they want to store) into the shed to see if they actually fit. Because honestly, do you really know what size shed you need? You just know that you have 10 boxes and a Ferrari that you need to fit into it.
This dynamic, user-friendly and visual solution is revolutionizing how Tuff Shed sells and manufactures. Logan Fretwell, the Sr. Product Manager of Enterprise Applications at Tuff Shed, says that "KBMax's 3D Configurator can be manipulated smoothly to let your customer view your product from any angle, add options and place them where they like. Rules can be created behind the scenes to make sure that the configuration is valid, putting the power in their hands, but not allowing them to put something together that can't be produced by your manufacturing team."
The overall solution integrates with Salesforce CPQ to give Tuff Shed a best-in-class solution for complex configuration, pricing and quote-to-cash.  The configurator will also be used by their dealers in Home Depot stores nationwide to help their customers configure their perfect sheds in-store as well.
Curious? Try it out today to see how manufacturers are changing the way that they sell, and more importantly, the way that their customers can buy.